Welcome,
I have not been thinking lately. It is a pleasant thing. I have been obsession tho. Chocolate. I am so ready to go to the store and find a new candy bar. I did have the the
Seattle Pike Place Espresso Bar
the other day. It has been lingering on my tounge since. Target has them for about $1.79. Not too bad as I have seen them for nearly $4 in other places. Wondering if I can make it to Target before class and still get the errands run.
I did order some new coffee yesterday too.
The Raven's Brew
. I hope it is good. Cool designs to be sure.
We did have an anniversery on Monday. Last night when I got home she was wondering why I had brought flowers and gifts the night before. Has yet to remember.
I like the what am I type quizes. I was led to this one.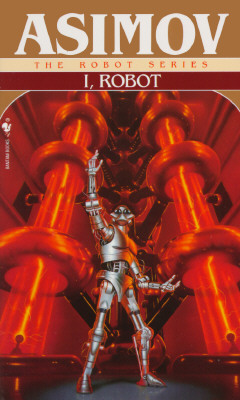 You're I, Robot!

by Isaac Asimov

While you have established a code of conduct for many generations to
follow, your demeanor is rather cold and calculating. Brought up to serve humans, you
have promised never to harm them, to follow orders, and to protect yourself. Living up
to this code has proved challenging and sometimes even drives you mad. If you were a
type of paper, you would be pulp.


Take the Book Quiz
at the Blue Pyramid.
It is interesting for you book bloggers out there.
I want to make a what are you quiz.
What type of Doughnut would you be.
If I say a maple long john would anyone laugh?
Stay in touch.